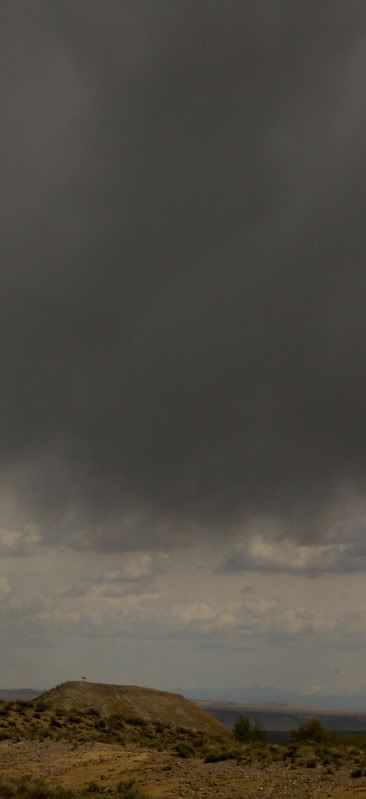 One of the most barren landscapes I've been to, it has taken me three years to find it beautiful. If you stop and look you will find so many things easily over looked and missed in the rush to pass judgement.
This photo was taken on a friend's property out in Oreana, ID. The cross on the hill overlooks the house and marks the spot of a beloved dog. As Jason and I were traipsing about the country side I caught this photo. We also saw lots of wildlife (which for me was unexpected!) such as the
Desert Horned Lizard
(aka the horny toad, who squirts blood from his eyes...click
here
for a link to the picture I took) an enormous
spider
, evidence of coyotes (scat) and their dinner (bleached white jack rabbit bones,) and lone red
flowers
in a sea of browns and beiges. And not to mention a silence like no other. Stay tuned for more images from this day-trip.
mmr 4/21/07 Owyhee County